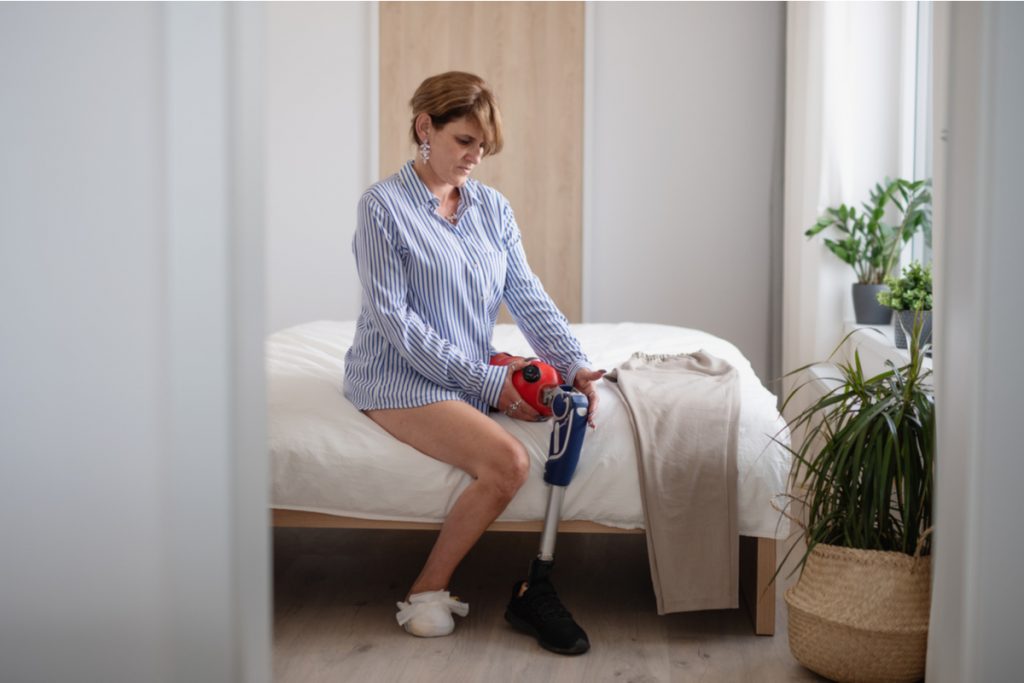 Dealing with the curveballs that life can throw is not always easy. One of the most life-changing experiences a person can encounter is having a limb amputated. Each year, over 185,000 Americans have their lives changed due to amputation. Once you have gotten over the initial shock of going through this experience, you will have to start the process of putting your life back together.
This process usually starts with the acquisition of a new prosthetic. After you have your new prosthetic, you need to focus your attention on making your everyday life more comfortable. New amputees fail to realize just how many changes they have to make to their homes to accommodate their new condition. Luckily, there are a number of tools and equipment designed to make life easier for amputees. Here are some ways you might need to modify your home to make it easier to live in after having a limb amputated.
Focus on Altering Exits and Entrances
Regardless of what health complications lead to your amputation, finding a way to get your life back on track should be a top priority. In the days and weeks after your amputation, you may be in a wheelchair or crutches. You will find that your mobility will be affected greatly after your amputation. Generally, you will need wider entrances and exits in your home to make getting in and out of your residence easier.
You also need to think about adding motion sensor lights to the inside of your home. Having these lights in place will make illuminating dark areas much easier. These upgrades will make your transition into life as an amputee much easier.
Make Your Bathroom Safer
If you have a lower extremity amputated, your sense of balance will be thrown off. One of the main places where this lack of balance can pose a problem is in your bathroom. When trying to get a shower, you will need more stability to avoid accidents. The best way to make your bathroom safer is by investing in shower bars or a shower chair. These bathroom additions are not only affordable, they can also make it much easier to get a shower without fear of falling.
Consider Adding Ramps
Trying to walk up stairs with a lower limb prosthesis can be extremely difficult. The last thing you want is for getting into your home to become challenging. If you want to simplify life after lower limb amputation, then you need to consider investing in ramps for your home. These ramps will make going in and out of your home so much easier. Getting new ramps built in the right way will require the help of construction professionals. Before hiring a company to do this work, be sure to assess the previous experience they have. Ideally, you want to hire a company that has built lots of handicap-accessible ramps in the past.
While making your home more accessible after your amputation is hard work, it is definitely worth the effort.