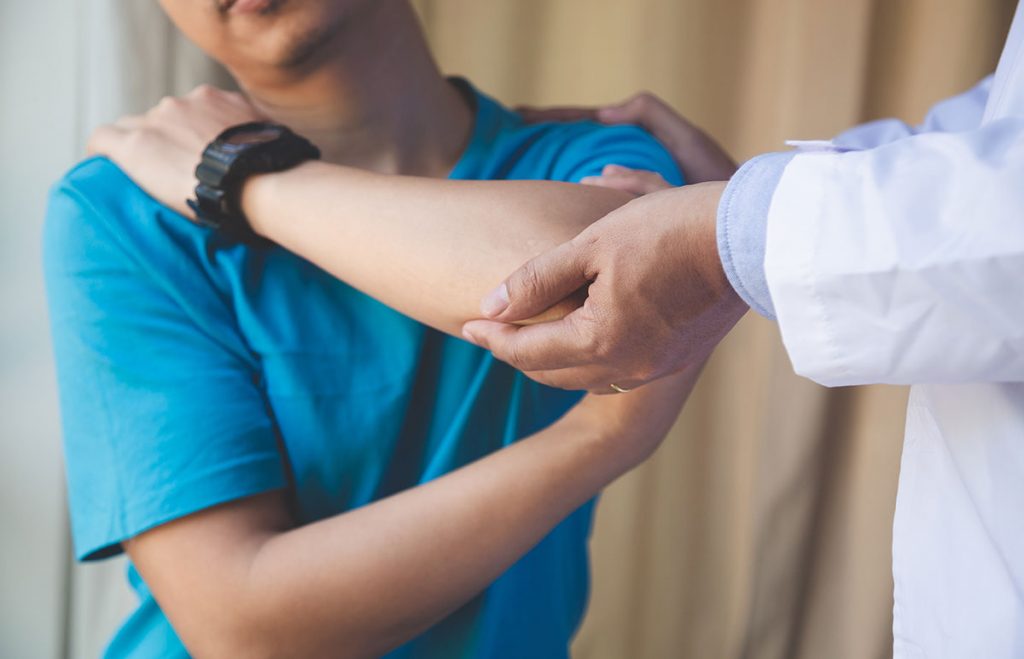 Are all orthotics, prosthetics and orthopaedics firms alike? Not really.
At FirstCare Orthopaedics, we have built a business plan, a professional network and a delivery model that all benefit our clients to a great extent.
If you're unsure of what this means, check out some of these prime scenarios where we come in and offer the help that our families need to maintain their quality of life and look after their healthcare needs.
Recreational and Sports Injuries
One of the kids sprained an ankle and needs specialized support for a number of weeks. Or somebody had tendon damage and has a doctor's note for specific bracing or orthotics. These things happen!
We come to your home with in-house appointments, or receive you in our welcoming office, to get the right supports in place, whether it's for the short term or over a longer period of time.
Some of these recreational injuries support needs are fairly minor, but without them, without the right care, the problems can become worse, and then you have lifelong chronic injury results. We don't want that to happen, so we help our patients to nip some of these problems in the bud.
Upper Limb Injuries
A lot of orthotics and related companies focus on lower extremities, but the arms are important, too. Suppose you have a transradial issue or wrist problem and need particular supports to preserve upper limb mobility. That's anything from typing to putting on your pants. It's not something to take lightly. We have partial hand prosthesis, shoulder disarticulation prosthesis, transhumeral prosthesis and transradial prosthesis, as well as other products and services to, again, give you that detailed and targeted care that you need. Good treatment with the right support helps to heal the body and prevents worsening issues over time.
Post-Diabetic Care
Anyone who's done the research on this chronic disease knows that diabetes can really do a number on your limbs. It starts with inflammation and other issues that require support, but sometimes it extends to lost feet or other more extreme situations. Post-diabetic care means being prepared for a diversity of situations, and offering customized and targeted solutions, again, with an eye toward the preventative and recuperative power of modern treatments. You can find out a lot more about all of this on our website, with our resources including forms care and use guides, helpful links and more. You can also take a virtual tour, but knowing that we have you covered is a good place to start. Talk to FirstCare Orthopaedics about whatever your family needs for these types of care and support.