During the rehabilitation process, the effects that a stroke or spinal conditions will become more evident. One of the main problems that these conditions can cause is a lack of mobility. People who have experienced a stroke will generally experience gait changes and joint stress during the recovery process.
Over 795,000 people have a stroke in the United States annually. As you start to recover from this health problem, you might be confronted with a condition known as drop foot. Read below for more information about this condition and how to overcome the challenges it can present.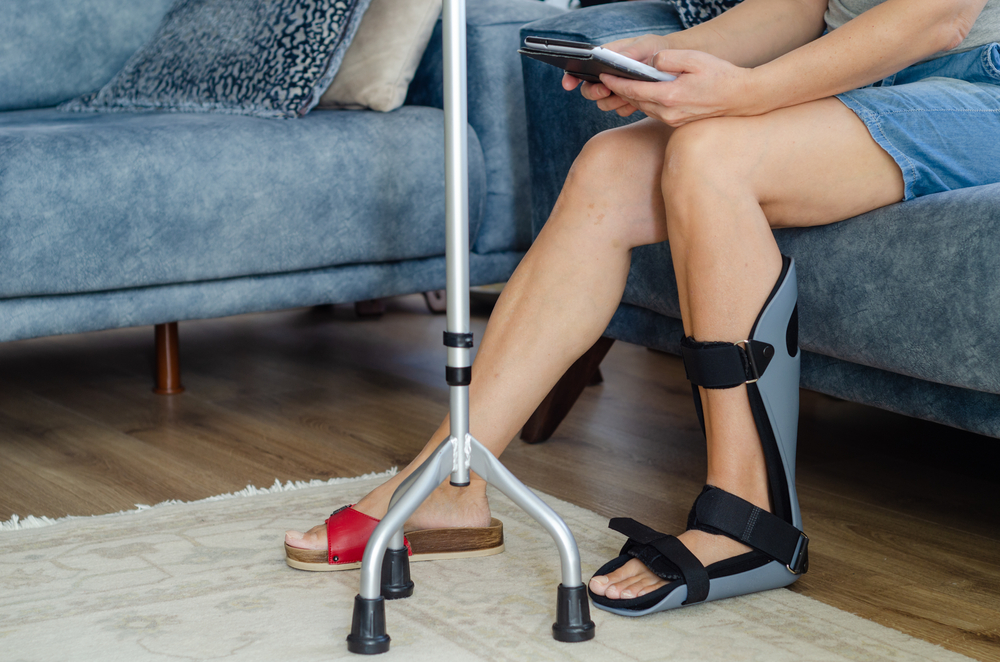 What is Drop Foot?
When interruptions in the sciatic and fibular nerves occur after a stroke, it can cause a condition known as drop foot. This condition is usually marked by paralysis in the front muscles of the lower leg. People who suffer from foot drop are unable to lift up their foot or leg to take a step forward. Generally, the knee will compensate for this lack of mobility and will bend more deeply. This usually results in the leg lifting higher in an attempt to avoid dragging.
Warning Signs That You Might Have Drop Foot
Life after a stroke will be very different. It should be your mission to push through these changes and regain a sense of normalcy. The overall root cause of foot drop can be complicated. However, the effects of this condition are quite evident. People with this condition are unable to flex their feet towards their bodies.
If you have drop foot, you might also notice problems like:
Your foot smacks the ground when taking steps
Problems turning or lifting your foot
Toes curled toward the balls of your feet
Corns on the base of the foot
As soon as these warning signs are noticed, you need to take action. There are an ever-expanding number of exercises and support tools designed to help people overcome drop foot.
The severity of your drop foot will dictate whether surgical or non-surgical solutions are used to address this problem. Doctors often prescribe a number of pharmaceuticals to drop foot sufferers. These pharmaceuticals are designed to reduce inflammation and provide pain relief.
The Use of Ankle Orthotics to Treat Drop Foot
As you start to explore treatment options for drop foot, you will see information regarding the use of ankle orthotics. The ankle-foot orthotics offered by Firstcare Orthopaedics are designed to provide lateral stability to the human ankle. When wearing these devices, drop foot sufferers can significantly lower the chances of knee hyperextension. Our team fabricates these devices with an inner boot to make the fit more comfortable and snug.
If you've tried a number of treatment options for your drop foot with a limited amount of success, it is time to check out the devices offered by Firstcare Othopaedics.
The ankle-foot orthotics we offer are designed to help people suffering from drop foot, an abnormal gait and stress fractures.